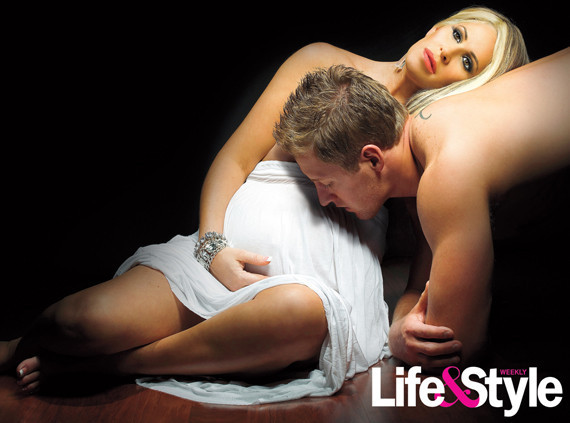 Kim Zolciak is approaching her maturity date, and in the latest Life & Style magazine issue, Zolciak models for a sensual photo with the baby's father, Kroy Biermann, her boyfriend and discusses how he loves Zolciak's pregnant body.
This isn't the initiatory almost-naked pregnancy shoot she has done for Life & Style magazine.
Kim Zolciak ascended to fame in 2009 on "The Real Housewives of Atlanta", brought out her launching single, "Tardy for the Party."